After multiple deaths of toddlers from IKEA dresser tip-overs, the time has come for IKEA to recall these unsafe products from the marketplace.
— Alan Feldman
IKEA Malm Dresser Tip-Over Claims the Life of Another 2-Year-Old Boy: Feldman Shepherd Retained by Family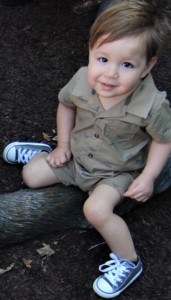 An IKEA dresser has claimed the life of yet another 2-year-old boy. On May 24, 2017, Jozef Dudek, was put down for a nap by his father in their home in Buena Park, California. When he went into his son's room to check on him, he found Jozef under an IKEA Malm dresser which had toppled over onto him. Jozef could not be revived.
"Sadly, Jozef's death was completely avoidable, had IKEA adhered to safe design standards", said Feldman. "What makes this death more heartbreaking is the fact that last year's so-called recall was poorly publicized by IKEA and ineffective in getting these defective and unstable dressers out of children's bedrooms. It's terrifying that there are millions more of these dressers in homes across the country, which may cause more harm and anguish in the future".
This makes eight the number of  children have been killed by IKEA dressers tipping over and crushing them.
Three Children Crushed by IKEA Malm Dresser Tip-Overs
IKEA has acknowledged that at least three children died as a result of IKEA MALM dressers tipping over. IKEA has not called for a recall of the products, but has instead offered a "repair program." However, this "repair program" doesn't take into account that IKEA MALM dressers are inherently unstable and do not meet basic safety requirements.
Safety advocates also stress that the word "repair" does not sufficiently convey the potential hazards of the product. Furthermore, IKEA has avoided being added to product recall databases by avoiding use of the word "recall."
At least three children have been killed by IKEA dressers tipping over and crushing them, and their families have hired Feldman Shepherd attorneys to represent their cases against IKEA.
Two-Year Old Toddler Crushed by IKEA Furniture Tip-Over
On February 25, 2015 in Pennsylvania, Jackie Collas went into her two-year-old son's room to find the IKEA dresser tipped-over. Underneath the dresser was her son, Curren Collas. Curren was rushed to the hospital, but was tragically pronounced dead shortly after.
This is a scene that is all too common as, according to the Consumer Product Safety Commission, 84 % of the 430 tip-over deaths from 2000 to 2013 involved children younger than 10.
Curren's family is being represented by Feldman Shepherd attorneys. According to Dan Mann of Feldman Shepherd, if the IKEA Malm dresser "had been designed properly and sold with adequate warnings, this accident would not have happened."
Another Toddler Death Due to MALM IKEA Dresser Tip-Over
Sadly, Curren's case is not the only one of IKEA furniture leading to the death of a child. Two-year old Camden Ellis was found by his father trapped underneath a three-drawer MALM dresser. He was taken to the hospital and put on a ventilator for four days, until his parents made the heart-wrenching decision to remove him from life support.
Minnesota Toddler Becomes Third Child Killed by Dresser Tip-Over
22-month-old Theodore "Teddy" McGee became the third child to die from a furniture tip-over on Feb. 14, 2016. His mother checked on him during his afternoon nap, and found the boy underneath the fallen dresser. McGee's parents immediately called paramedics, but they were unable to resuscitate the child. The CSPC is currently investigating his death.
Another IKEA Incident: Woman Severely Injured by Tip-Over
Children are not the only victims of furniture tip-overs. An 80 year-old-woman from New York suffered serious injuries from an IKEA dresser crushing her right leg. For more than an hour, she remained stuck underneath the fallen dresser before she was able to free herself. Necrotic tissue removal was required because her leg became infected due to injury, leaving a scar as a reminder of the tragic incident. Every year, more than 43,000 people in the U.S. sustain injuries on account of falling furniture that does not meet industry standards for stability.
IKEA Furniture Is a Hazard In the Home, Doesn't Meet Safety Requirements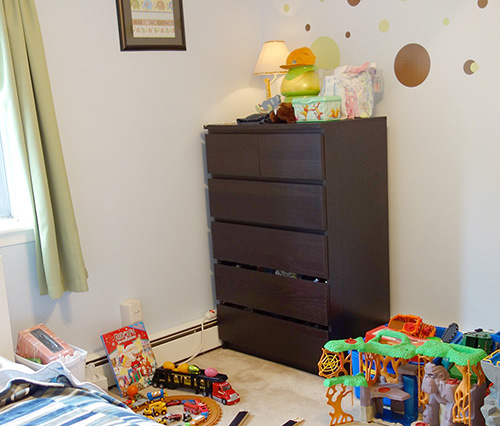 Curren, Camden, and Ted's tragic deaths highlight that IKEA furniture is a safety hazard in the home. This is because IKEA furniture does not meet the most basic safety regulations for furniture. An independent study conducted by the Philadelphia Inquirer displayed the inherent instability of the dressers.
The experiment, shown in the video below, included the dresser drawers being opened one by one for both a three-drawer MALM dresser and six-drawer MALM dresser. When the top drawers of these dressers were opened, the entire unit came crashing down.
Most safety standards require furniture to be able to withstand at least 50 pounds, the weight of a child, without tipping over. The IKEA MALM dressers crashed violently when the 50 pounds were added. Imagining a child such as Curren or Camden underneath a dresser tipping-over so violently is heart-wrenching. In a recent meeting between regulators and manufacturers, IKEA acknowledged its belief that IKEA furniture doesn't need to comply with the industry stability standards.
Tip-Over Cases Led by Feldman Shepherd Aim to Keep IKEA Accountable
While nothing can make a parent whole again after such a tragic loss, there is legal recourse to take to make sure companies such as IKEA are held accountable for producing unstable furniture. Feldman Shepherd attorneys are representing the families of the deceased toddlers, as well as the injured woman.
Learn more about the Feldman Shepherd attorneys taking on IKEA.
If you or a loved one has been injured, killed, or experienced a near miss due to an IKEA furniture tip-over, get educated on your next steps, fill out the form below to share your experience.