Letters from multiple consumer safety organizations to the Consumer Product Safety Commission have elicited a strong response from the agency regarding recent toddler deaths caused by IKEA MALM dresser tip-overs. Legal action has also been initiated in relation to these tragic wrongful deaths; If you or someone you know has experienced an IKEA tip-over, please share your story to help make furniture safer.
In response to these deaths, the CPSC in conjunction with IKEA initially launched a response that included what was dubbed a "repair program," rather than using the traditional designation of a "recall." Consumers and safety advocates questioned this wording as failing to convey the urgency of the problem, and also expressed concern about IKEA's refusal to pull the products from retail stores.
Advocate Groups Want IKEA's Repair Program To Be Called a "Recall"

In a letter dated April 26, 2016, four safety advocate groups urged the CPSC to call the compliance action a "recall," noting that IKEA's MALM dressers do not comply with voluntary industry standards for tip-over safety. In the past, most compliance actions with the CPSC have been dubbed "recalls"; the word  serves to alert consumers that there is something wrong with the product. In the case of the MALM dressers, IKEA called their response a "repair program", which many feel detracts from the real dangers inherent in the design of the dressers.
The groups expressed their concerns in a direct and candid manner, stating that they have "worked to educate and encourage consumers to recognize the need for action when they hear about a '"recall.'"  "Calling it something else reduces the impact of all of that hard work on behalf of safety," they said.
In a similar letter to the CPSC, Sen. Amy Klobuchar (D-MN), Rep. Jan Schakowsky (D-IL), and Sen. Bob Casey (D-PA) urged the Commission to take further steps to prevent potential deaths and injuries from IKEA MALM dressers. They implored the CPSC to issue a full recall of the MALM dressers, including a stop-sale until suitable safety improvements have been implemented.
The lawmakers also requested remedies for consumers, such as full refunds. They pointed out that IKEA's response to offer concerned consumers a wall anchoring kit had been ineffective noting that IKEA had issued only 300,000 "repair kits" for the furniture products, covering a mere 1% of the 27 million dressers sold.
The CPSC Vows to Call All Corrective Actions "Recalls" Rather than Repair Programs
In a May 2016 meeting with consumer advocates, CPSC Chairman Elliot Kaye made an important announcement, declaring that the Commission will "never allow a company conducting a voluntary corrective action to call it anything other than a 'recall.'"
Kaye agreed that the previous "repair program" announced by IKEA and the CPSC had been ineffective, and that the "repair program" terminology did not have as strong  an effect on consumers as the word "recall" would have.
The announcement is important to future consumer safety efforts, and will also emphasize to consumers the dangers of MALM dressers, especially for toddlers and young children. It also indicates steps are being taken in the direction of increased furniture tip-over safety.
In the statement, Chairman Kaye also indicated that the CPSC is prepared to sue IKEA if they do not take steps to remedy the stability issue with their MALM line of dressers. "The CPSC is either going to get the remedy that will finally solve this issue with this particular company, or we'll go to court if it's not voluntarily agreed to," Kaye stated.
Individual Lawsuits Filed Against IKEA for Toddler Deaths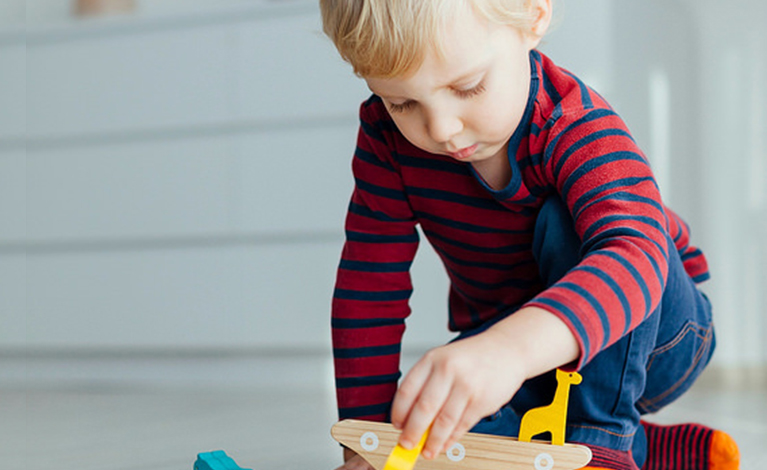 Wrongful death lawsuits have already been filed against IKEA in connection with tragic toddler deaths in 2015. These include two-year-old Curren Collas of Pennsylvania and two-year-old Camden Ellis of Washington, both of whom died after IKEA MALM dressers tipped over and fell onto them. Another toddler, 22 month-old Theodore "Ted" McGee from Minnesota, also died in 2016 in a similar MALM tip-over incident. McGee's parents were not even aware that IKEA had announced a "repair program."
The tip-over lawsuits will be led by law firm Feldman Shepherd's legal team. They are also representing an 80 year-old woman who was injured by an IKEA MALM tip-over. From the start of these investigations, attorney Alan Feldman has stressed the fact that the MALM dressers have inherent design issues that make them unstable, and that accordingly a simple "repair program" would be insufficient to address the real problem.
"The point is that there is a way to design and build safety into the furniture, instead of making safety an optional add-on," Feldman said. If you buy a MALM dresser today, "it will present the very same danger" that's at issue in the toddlers' deaths, he said.
The lawsuits are also important developments in this unfolding public safety issue. Legal action can sometimes bring about safety improvements more quickly than government regulations, or waiting for a manufacturer to make safety enhancements on its own. Civil lawsuits may also create additional incentives for manufacturers to make safer products sooner rather than later.
A significant challenge with the IKEA MALM products is that not everyone may be aware of these safety hazards. Also, some people might not know what to do if they have been injured or affected by a tip-over. If you have any questions, concerns, or would like to contact an attorney in connection with an IKEA MALM dresser tip-over incident, please contact us. Your input is highly valued and can provide additional insights that can benefit the public as a whole.
Parents of any child injured by a dresser that has overturned — whether IKEA or any other brand — are urged to contact Feldman Shepherd to share their story and discuss their legal options. The firm can be reached at (844) 480-0100 or by filling out the form below.